Wow! It is hard to believe that 2012 is already here. I don't know where the last half of December went, but it seemed like a bit of a whirlwind. We spent the majority of our Holidays traveling, and we were able to visit both of our families even though they live in two different states. We really desire to start some of our own Christmas Eve/Day traditions at our house, and we're praying about the best way to accomplish this. Overall, we had a very blessed Christmas despite our entire family getting hit by the dreaded stomach virus. I didn't get nearly as many pictures as I would have liked to due to our being out of commission for a few days, but I have a few to share below.
All smiles on Christmas Eve
Silas with his forced smile…all ready for Christmas Day Service
Quick family photo at Grandpa and Grandma Lucht's house
Grandma Lucht opening one of her favorite gifts…jewelry!
Ready to play with some of his new gifts
Not sure about this smile! It looks like he is in pain. He loved his new monkey hat he got from Aunt Connie!
Silas was thrilled that it snowed at Grandpa and Grandma Lucht's house, and the snow passed his taste test!
It wasn't too deep so he enjoyed running through it..
Grandpa Lucht assisted with finding more snow to eat:)
Car entertainment as we traveled from Troy's parents back down to see my family
Sadly, this is the only picture I have from visiting my family. It was mid 50s and sunny one day so we decided to take advantage of the weather and go to the park. Silas loves swinging and his Mamaw was happy to oblige his request to be pushed.
More car pictures as we traveled back home….we always get creative in finding ways to pass the time( yes we're probably the only family that doesn't have a portable DVD player for the car)
Silas was happy to discover that Santa had indeed made it to our house when we got back home
As you can see, our family and friends did not forget our daughter this Christmas either. We were so touched by their generosity.
This was a good Christmas but also a difficult one for me personally. I think both Troy and I had in our minds that our daughter would be spending Christmas with us this year, and I am confident God's timing is perfect;however, it doesn't always mean it's easy from a human standpoint. As I lay there recovering from the stomach flu, I kept looking over to a picture that my mom has hung in her guest bedroom which says " Thank God for what you have. Trust God for what you need." This was a good reminder for me that I am so blessed, and it will not produce any fruit to dwell on something that is out of my control. So, I vowed once again that I will continue to trust God to reveal our daughter to us at exactly the right time. With that being said, I am excited to say that we had some movement in December, and our new official number is: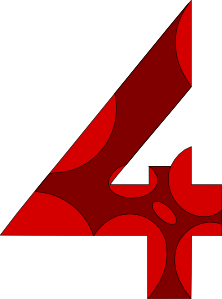 We are thrilled to see what 2012 has in store for us, and rejoicing that we serve a God who is faithful!
God, who has called you into fellowship with his Son Jesus Christ our Lord, is faithful. 1 Corinthians 1:9